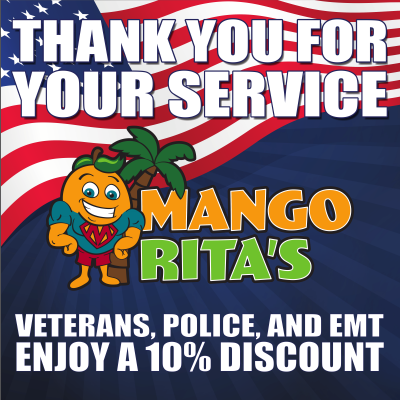 Veterans, Police, Fire and Rescue Discount every day
The owners, staff and Super Mango Rita man want to say, "Thank you for all you do"!!! Your tireless sacrifice allows all of us to enjoy every day.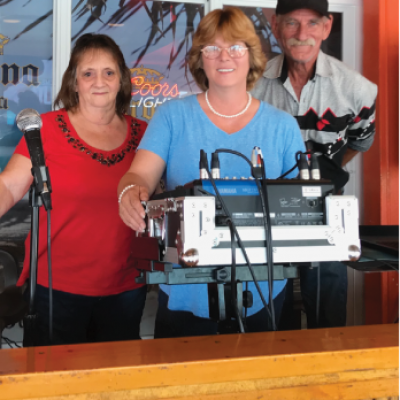 Karaoke with Cindy every Thursday, and Sunday. The fun starts at 6pm
Join us for Karaoke!! Like to sing in the shower, in the car? Come share your talents or lack thereof at Mango Rita's.  Great fun for the entire family.  
D-ROX every monday 1-4 and 6-10, tuesday 1-4, Sunday 1-4
Join us for live music!  Rock and Roll like its meant to be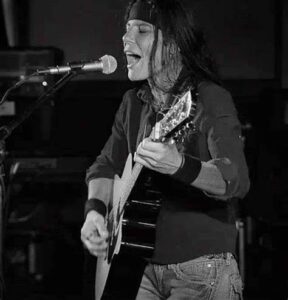 LIVE MUSIC WITH DEREK TRENHOLM. LISTEN TO THE SMOOTH VOCALS, GUITAR AND RHYTHM. EVERY TUESDAY 6-CLOSE AND WEDNESDAY 1-4, SUNDAY E.O.W. 1-4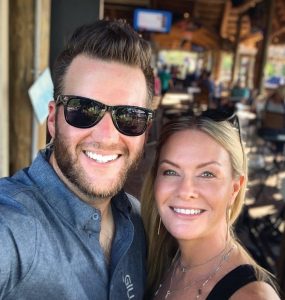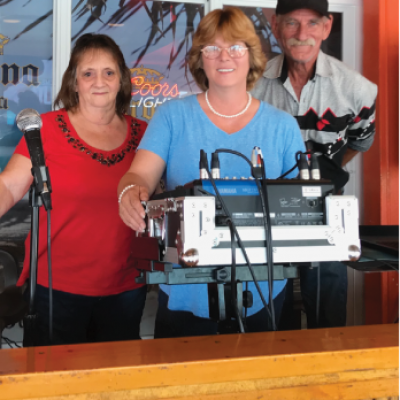 Did we forget to mention that Thursday and Sunday were Karaoke?  Just thought we would remind you to come share your talents with the world.  starts at 6pm get your seat early we fill up fast.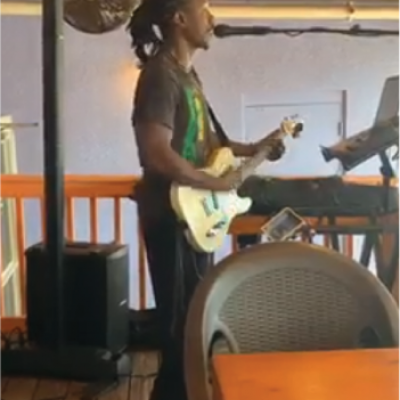 Live music with Reggae artist Jean Pherry Hilaire every Friday 1-4 and 6-10, Saturday 1-4 and 6-10.
Join us for live music! Come listen as Jean plays his guitar to Reggae, Smooth Jazz, Soca, Blues, Zouk and Oldies.  His amazing guitar skills and voice will put you in the island mood.